9 July 2021
Status report on embedding realgeom in GeoGebra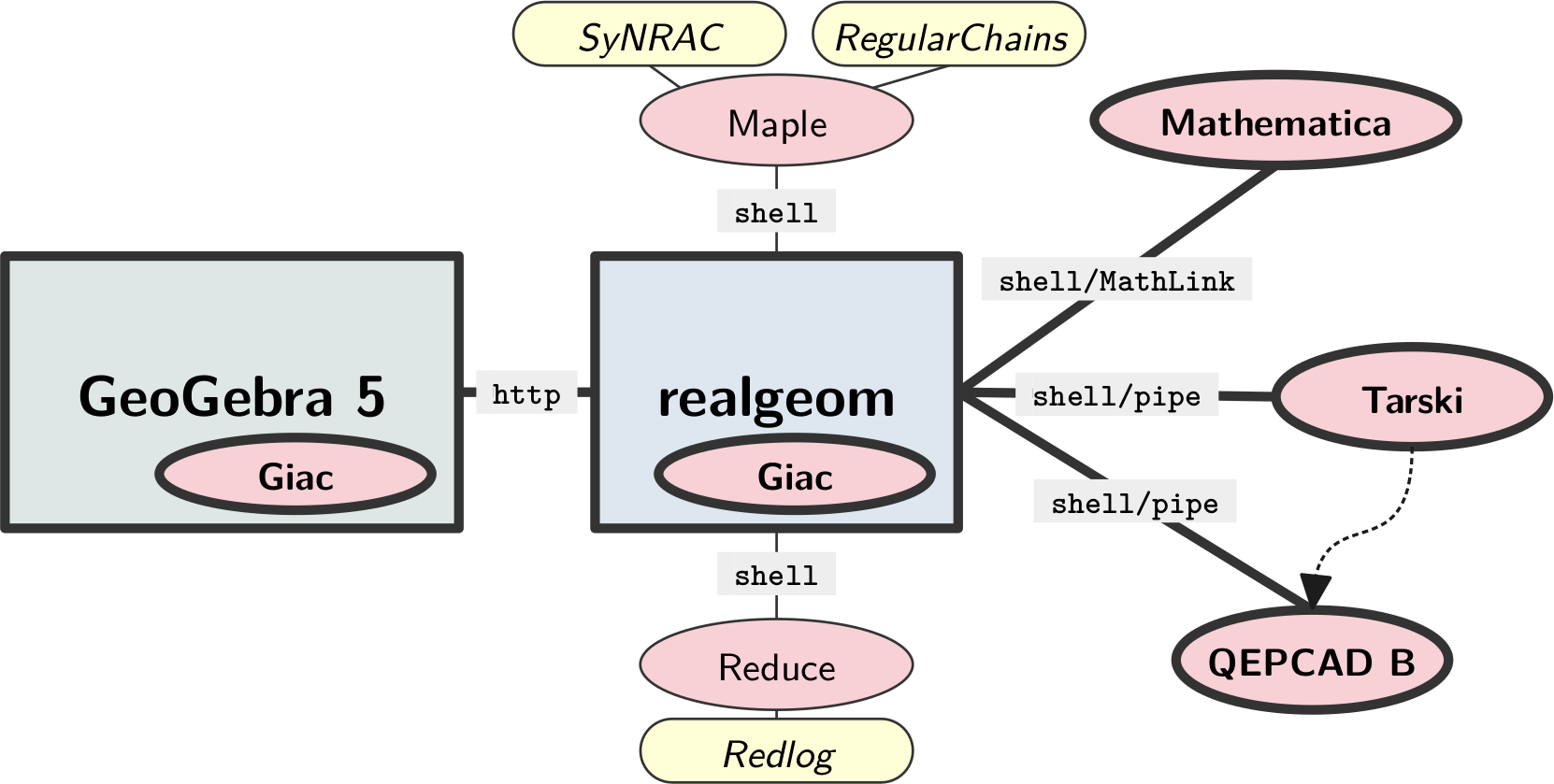 The currently used technology has two drawbacks. First, it is quite complicated and prevents users from enjoying a simple interface since the realgeom subsystem appears in the background: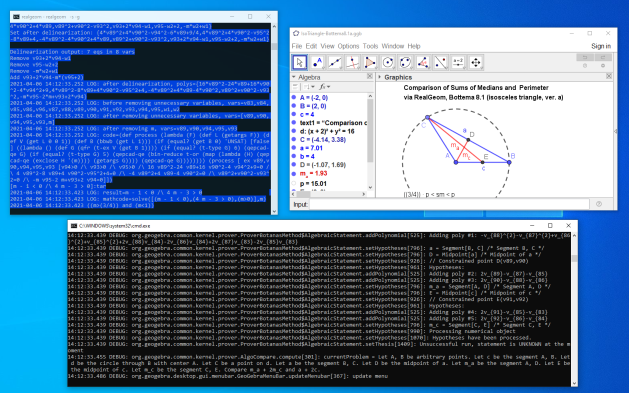 The other problem is more important: there is no way to embed the system in a web page at the moment.
What next? First, Tarski will be extended for direct embedding as JNI. Second, the realgeom tool will be directly added to GeoGebra Discovery. Third, we will continue working on embedding Tarski in a web page.
---
Continue reading…
See also a filtered list of the entries on topics
GeoGebra
,
technical developments
or
internal references in the Bible
.
---
Zoltán Kovács
Linzer Zentrum für Mathematik Didaktik
Johannes Kepler Universität
Altenberger Strasse 54
A-4040 Linz